How Long Are Opioid Prescriptions Valid?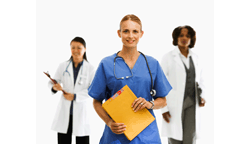 First Choice is Arkansas' most trusted third-party test administrator, and we offer every conceivable lab test at our south Little Rock location. We also offer pre-employment physicals and background testing services to ensure your employees aren't trying to hide from their criminal past. But what happens if a highly qualified applicant is currently using a legitimately prescribed opioid?
We offer discreet and confidential drug and alcohol testing services during our business hours (Monday through Friday from 8:00 a.m. to 5:00 p.m. CDT), and no appointment is ever required. We also keep a Medical Review Officer (MRO) on staff to verify the accuracy of all test results. Here are a few frequently asked questions about prescription drug use, and you can contact us at any time if you don't see the answer to your specific question below.
Do prescriptions expire? As long as a donor is taking prescribed opioids, it's considered a legitimate medical explanation if the MRO can authenticate the prescription through the pharmacy or the prescribing physician. Prescription drugs do expire, but the donor can still legally use their own prescription past its expiration date.
What are the laws on opioid use? The United States Drug Enforcement Administration (DEA) considers the use of a prescription to be legal use if it is being used by the person to whom it was prescribed, regardless of how long ago the prescription was filled.
The United States Department of Transportation (DOT) released the following statement when opioids were added to Part 40 of the Federal Register in 2017:
"The Department is concerned that establishing a ''bright line'' cutoff date for the valid use of a prescription—i.e., that an otherwise legally valid prescription would be regarded as no longer providing a legitimate medical explanation for a laboratory positive after a certain amount of time had passed—would be a too-facile substitute for the individualized inquiry that we expect an MRO to make in such cases. It could also result in an unintended hardship on an employee who is not intentionally abusing a prescription medication but who unintentionally runs afoul of a standardized expectation for how quickly he or she will use the medication prescribed."
Can a laboratory-confirmed positive be changed? An MRO must downgrade a laboratory-confirmed positive to a negative if the donor provides sufficient information to authenticate the prescription. If the MRO downgrades the result to a negative, there may still be a reportable safety concern if the employee is operating a vehicle or heavy machinery while using legally prescribed opioids.
Contact us online or at 501-661-9992 if you have any questions about drug and alcohol testing services in Little Rock or if you'd like to schedule an appointment.