DOT Exams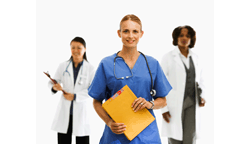 First Choice offers DOT physical exams for all DOT Administrations. Drivers appreciate our doctors and medical staff, we work hard to issue a 2 year card if at all possible. You'll love our Doc's bedside manners and although we follow DOT guidelines we'll never order or require any additional testing that is not absolutely necessary. Physicals are by appointment only but we can usually get you in same day.
And we'll come to you, if you have a need for multiple physicals we will pack our equipment and be glad to schedule them at your location.
Fit-for-Duty or NON-DOT Physicals
Many employers want to know if they are inheriting any former injuries or ailments that may interfere with the job they are hiring for. The best way to do this is with a fit for duty exam. Documenting prior injuries is the best way to protect your company in the event of a future workers comp claim. This is an inexpensive way to determine if your applicant has the ability to perform his/her duties.
FAA Flight Physicals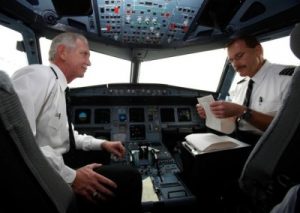 Dr. Jim Bryan is one of this areas only 1st class FAA Flight Physical approved doctor. Dr. Bryan has chosen First Choice Drug Testing as his home to complete all of his flight physicals. To schedule a physical with Dr. Bryan please contact us at 501-661-9992.
HAZMAT Physicals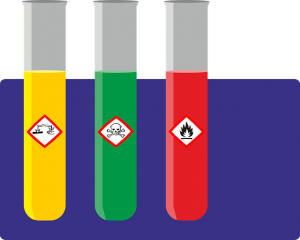 HAZMAT physical exams are required by OSHA for employees who are exposed to hazardous materials or chemicals that can cause health problems. These physical exams are generally required annually to ascertain employee health, and to ensure there have been no changes in health that would indicate dangerous exposure to hazardous materials. HAZMAT physicals consist of a regular physical exam and a review of the person's medical history, job duties, and potential exposure to hazardous materials. A HAZMAT physical might also consist of chest x-rays, blood and urine samples, heart and lung function tests, auditory tests, and other review as deemed necessary by the medical reviewer.
Hexavalent Chromium Physicals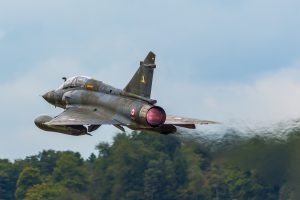 Hexavalent Chromium physical exams consist of a medical history review, along with an examination of the respiratory tract and the skin. Hexavalent Chromium is a man-made toxic form of the element chromium, and it is used in different applications such as pigments, electroplating, aerospace paint, ink, wood preservatives, and fungicides.
Asbestos Exposure Exams
Per OSHA 1926.1101 those working in the demolition, salvage, removal, construction, transportation, disposal, or storage of asbestos or material containing asbestos should be medically examined to determine if they have any medical issue that might be related to asbestos exposure.
Silica Exposure Exams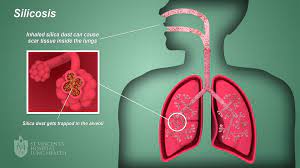 Per OSHA 1910.1053 employers shall make medical surveillance available at no cost to the employee, and at a reasonable time and place, for each employee who will be occupationally exposed to respirable crystalline silica at or above the action level for 30 or more days per year.