Audiograms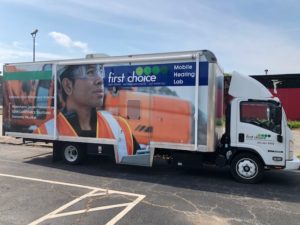 First Choice can provide Audiograms both at our clinic or on-site. We have a state of the art mobile hearing lab equipped with 6 hearing booths and Benson Audiometers. Our staff is CAOHC certified and we can do as many as 200 + tests per shift.
Complete reporting is provided to our clients along with a full history of the employees exams from year to year. We work diligently with our client's employees to make sure threshold shifts are avoided if at all possible.
Flu Shots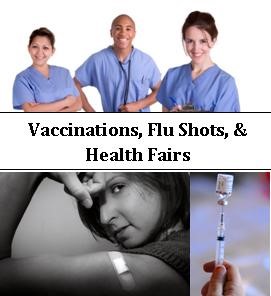 We administer several thousand flu shots annually almost all are done on-site. Let First Choice Drug Testing help protect your employees with the latest and most up-to-date flu vaccines available. Our staff is friendly and our customers love our "painless" flu shots!
Health Fairs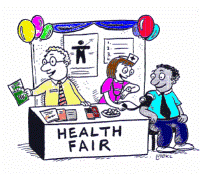 Have a company picnic or benefits fair, why not hire First Choice Drug Testing and allow us to perform blood pressure, weight, BMI, vision, glucose, or almost any other screening you prefer. In many cases this is the only healthcare your employees may receive. We've uncovered some scary things for employees/employers at these fairs. Many people never go to the doctor but will allow us to check their vitals at these casual and relaxed events.
We also offer clinical blood draws and have full laboratory test menus available for those who want more in depth testing for their employees.
Respirator Fit – Pulmonary Function Testing – OSHA Respiratory Clearance Questionnaire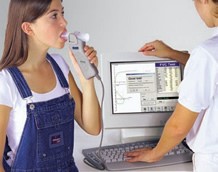 Qualitative respirator fit is available at our clinic. We can also provide pulmonary function testing and OSHA respirator fit questionnaire and medical clearance prior to respirator fit if necessary.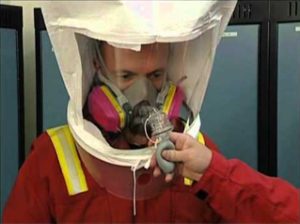 Quantitative respirator fit is available as an onsite service but does require a minimum. Contact us for your respirator fit needs.
Phlebotomy / Blood Test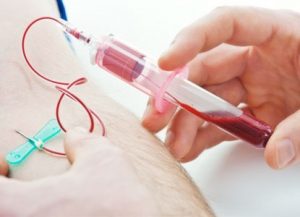 First Choice Drug Testing has a clinical lab account and can draw and process any blood test you made need. Why wait for test results, take your results to your doctor and enjoy the convenience of discussing them with him/her face to face.
TB Skin Testing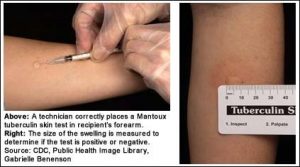 We administer TB Skin Tests. We inject the vaccine just under the skin and the test is "read" 48-72 hours later. Tests are administered every weekday except Thursdays. No appointment is necessary.