We offer on-site testing services to help you avoid lost productivity!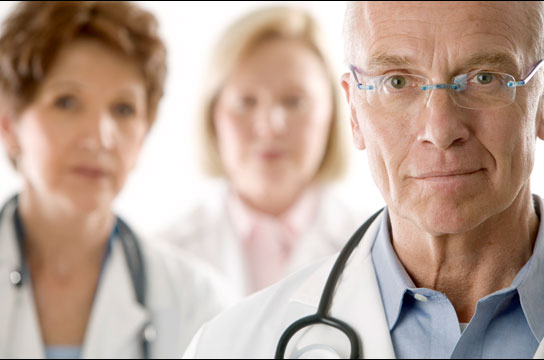 According to the National Safety Council, almost 9% of working adults in the United States have a substance use disorder. Illicit drug use tears families apart and costs billions of dollars worth of insurance claims each year. It also increases the likelihood of workplace accidents, as well as lost productivity, excess absenteeism, and more serious problems such as theft and violent incidents. The good news is that First Choice offers every conceivable lab test at our convenient south Little Rock location, and we love partnering with small businesses to help them run drug-free workplaces!
Pre-employment drug screenings and physicals are a standard operating procedure for most companies, and we offer discreet and confidential third-party test administration at our lab. We provide drug testing services without an appointment during our business hours and keep a Medical Review Officer (MRO) on staff to verify all results. We'll make sure that your employees get in and out quickly, and we offer the quickest possible turnaround time on all results. We can also help you set up the following onsite tests at your business:
Drug and/or Alcohol Testing
Medical Exams – including DOT Physicals, HAZMAT Physicals, Fit for Duty Physicals, Hexavalent Chromium Physicals, and Abilities Physicals
Audiograms
X-Rays
Respirator Fit with Medical Clearance
Blood Draws
Testing at our lab is the most cost-effective option for small business owners, and we offer reasonable suspicion training for your supervisors so they'll know when testing is called for. But if you suspect your employees are under the influence of drugs or alcohol, you can't allow them to drive themselves to our lab. Furthermore, you'll need to send an additional employee to accompany the employee to the lab, and neither employee will be available for work while they're in transit.
We have decades of experience partnering with trucking and transportation companies, and we'll make sure that your onsite testing procedures are in compliance with all applicable industry standards. On-site testing costs more, but it's an excellent way to keep your employees honest. Whether they're chosen for a random test or a reasonable suspicion test, your employees will all walk a little straighter when they know how quickly and easily they can be tested onsite!
For more information about setting up an in-house drug screening program, contact us online or at 501-661-9992.