First Choice can help you meet your workers' compensation insurance requirements!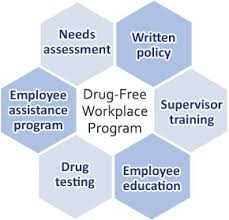 The Occupational Safety and Health Act of 1970 guarantees employees the right to a safe working environment, and workers' compensation insurance provides important cash and medical benefits to employees who are injured on duty. Worker's compensation insurance is underwritten by insurance companies, and carrying a workers' compensation insurance policy protects your business from out-of-pocket losses arising from workplace accidents. If you ever have any questions about how using our services can affect your workers' compensation premium, our team at First Choice is here to help!
We're a full-service drug and alcohol testing third party administrator conveniently located in south Little Rock, and we also offer other services, including background checks and pre-employment physicals. A fitness-for-duty examination is always available by appointment, and it will ensure your employees are up to the job. Here are the answers to a few frequently asked questions about workers' compensation, and you can contact us any time if you don't see the answer to your specific question below.
How Do I Obtain Workers' Compensation Insurance? You can purchase workers' compensation insurance from an agent like any other insurance policy. Be sure to locate an experienced agent with a good reputation and ask as many questions as you like. Your premium will be determined by your number of employees, how many will require coverage, and the type of work they'll be doing.
What Does Workers' Compensation Cover? Workers' compensation insurance covers medical expenses, lost wages, and the cost of ongoing care in the event of a work-related accident or illness.
What Doesn't Workers' Compensation Cover? The fit-for-duty exam protects you from claims resulting from previous injuries. Workers' compensation insurance doesn't cover intentional injuries, emotional injuries that aren't accompanied by physical workplace trauma, or injuries caused when employees are intoxicated in the workplace.
What should I do in the event of a workplace accident? If an employee is injured on the job, they should report the injury to their supervisor immediately. The report should include the date, time, and circumstances of the injury. The employee should immediately receive immediate medical attention and should also be tested for drugs and alcohol. The employee will also need to undergo an additional fit-for-duty exam before returning to work.
For more information, or to schedule an appointment for a fit-for-duty exam, contact us online or at 501-661-9992.