First Choice Offers Physicals by Appointment!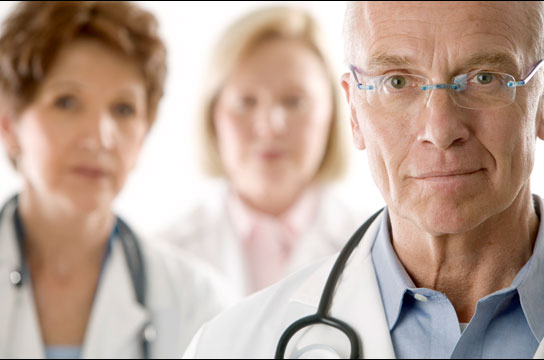 It's always challenging to fill job openings, and many companies are currently experiencing critical shortages of qualified workers; when they make new hires, it's crucial to put them to work immediately! First Choice offers pre-employment drug screenings in a discreet and confidential setting, and we offer every conceivable laboratory test and procedure at our Little Rock facility or onsite. We can help you with respirator fit, pulmonary function tests, medical clearances, audiograms, blood draws, and more. We also offer pre-employment fit-for-duty exams and physicals.
We have a Medical Review Officer (MRO) on staff to interpret and verify all test results, and we offer industry-leading turnarounds time on all testing results. We also offer pre-employment physical exams to help you meet Workers' Compensation and Occupational Safety and Health Administration (OSHA) standards. Contact us any time that you have any questions or would like to schedule an appointment for any of the following physical exams:
Workers' Compensation Physicals-A fit-for-duty exam is a great way to ensure that your new hires are physically up to the job. It also lets you know if you're inheriting any old injuries. In the unlikely event of a workers' compensation claim, you'll protect yourself from exposure to frivolous claims.
Hazmat Physicals-If your employees are routinely exposed to hazardous materials or chemicals, OSHA might require a HAZMAT physical exam. The annual exam consists of a regular physical exam and a review of the person's medical history, job duties, and potential exposure to hazardous materials. We'll confirm that your employees are still in good health and look for any symptoms that indicate dangerous exposure to hazardous materials. The physical might include X-Rays, collecting blood and urine samples, and performing other necessary tests.
Hexavalent Chromium Physicals-Hexavalent Chromium is a man-made toxic form of the element chromium, and it's used for electroplating, welding, and painting. It's also present in wood preservatives and fungicides. An annual Hexavalent Chromium physical includes a medical history review and an examination of the skin and respiratory tract.
If you'd like more information about our drug testing services or need to schedule an appointment for a physical, contact us online or at 501-661-9992.