We make it easy to keep your workplace drug-free!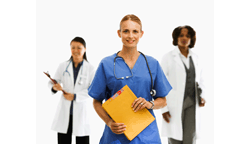 You put a lot of thought into every new hire, and employers often consider dozens of applicants for each new position. Making great hires is hard work, and you're always forced to base your decisions on limited or incomplete information. Resumes often present an idealized picture of a prospective employee's work history, and you should be just as interested in what they choose not to include as what they do. The good news is that it's easy to make sure that each prospective employee is drug-free!
You have a fiduciary responsibility to your staff and customers to keep drugs out of your workplace, and our team at First Choice is here to help! Contact us today to learn more about the following services:
Pre-employment drug screenings-We offer discreet and confidential drug testing at our Little Rock laboratory, and your new hires won't have to make an appointment. We keep a Medical Review Officer (MRO) on staff to verify the accuracy of all test results, and lighting-fast turnaround times on all services.
Random drug screenings-We make it easy to operate a random testing program, and all that you need to do is update your employee rosters on a quarterly basis. We use random management generation software to ensure that each employee has an equal and independent chance of being selected, and we'll send you the names of your selected donors when it's time for them to submit for testing.
DOT testing-We also offer DOT-compliant random testing management services for transportation carriers. We offer consortium testing pool memberships if you operate a small independent company with just a few drivers.
Illegal recreational drug use continues to run rampant through our society, and it can often tear families apart. Workers who use drugs are statistically more likely to frequently be absent from work, be involved in workplace accidents, or steal. It's unfortunate that good people make unhealthy choices, but we'll help you protect yourself and your company by keeping drugs out of your workplace.
For more information about random drug screening management services, contact us online or at 501-661-9992.