Let First Choice Help You Keep Your Workplace Drug-Free!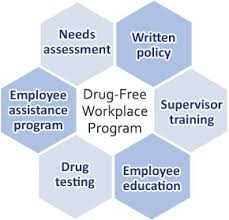 Whether you're a small business owner or responsible for hiring at your company, the importance of making good hiring decisions cannot be overstated. Every member of your team plays an important role in your success, and you can't afford to take any chances. That's why it's important to have First Choice in your corner. We offer every conceivable lab test available in our convenient location in South Little Rock, and we're here to help!
We're best-known for offering discreet and confidential drug testing services, but it doesn't end there! Contact us today to learn more about any of the following services:
Drug and Alcohol Testing Services-We offer clinical drug testing at our lab, and no appointment is required. We offer pre-employment drug and alcohol screenings and reasonable suspicion testing as needed. We can also help you create and manage a random testing program for your workplace. You'll get quarterly reminders when it's time to update your active employee rosters, and we'll manage the quarterly draws. We keep a medical review officer (MRO) on staff to verify all testing results, and your results will be delivered as soon as they become available.
Onsite testing services-If it's not convenient to send your employees to our lab, we can come to you! In addition to on-site drug and alcohol testing, we can perform audiograms, blood draws, and X-Rays. We can also handle respirator fit with medical clearance and perform onsite physicals and medical exams.
Pre-Employment Physicals-In addition to offering DOT and workers' compensation fit-for-duty Physicals, we also offer HAZMAT physicals, hexavalent chromium physicals, and abilities physicals at our lab or onsite.
Background Testing Services-You should often be just as interested in finding out what isn't on a prospective employee's resume as what is! We can perform a Motor Vehicle Records (MVR) search for all 50 states to learn if your candidate has any moving violations. We'll also perform a Nationwide Instant Criminal All Names search, and search court records for over 3,100 counties to see if your candidate has any undisclosed criminal convictions!
For more information about testing services, contact us online or at 501-661-9992.