Contact us to learn more about workers' compensation insurance requirements!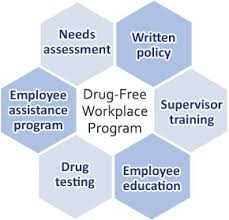 Your employees are one of the most important components of your business, and you have an obligation to keep them safe. This means making good hiring decisions and training your staff on the importance of workplace safety. You also need to make sure that your employees are physically capable of performing their daily responsibilities before they begin work, or if they're returning to work after an injury. Most importantly, you need to carry a workers' compensation insurance policy to protect your business from out-of-pocket losses resulting from workplace accidents.
First Choice is a full-service drug and alcohol testing lab conveniently located in south Little Rock, and we also offer fitness-for-duty examinations by appointment. The examination is an important part of meeting your insurance requirements, and we offer quick and confidential physicals to ensure that your employees are up to the job. Here are a few frequently asked questions, and you can contact us any time if you don't see the answer to your specific question below.
What is Workers' Compensation Insurance?-Workers' compensation insurance is underwritten by insurance companies, and it provides benefits to employees who are injured on duty. These benefits include cash payments for lost wages, and the associated medical expenses and rehabilitation costs.
How Can I Maintain a Safe Working Environment?-Employees are guaranteed the right to a safe working environment by The Occupational Safety and Health Act of 1970. As an employer, this means performing due diligence when you make hiring decisions to ensure that you're retaining suitable employees. This also means enacting safety training programs in the workplace and maintaining strict safety standards at all times.
How Can I Meet My Workers' Compensation Requirements?-Fit-for-duty exams ensure that your new hires are up to the job, and they help you document prior injuries. You won't be forced to pay bogus claims for injuries unrelated to the workplace accident. If an employee does file a claim, he or she will need to undergo an additional exam before returning to work. We offer quick turnaround times on all fit-for-duty exams and testing services so that your employees to help you get them back to work quickly!
For more information, or to schedule an appointment for a fit-for-duty exam, contact us online or at 501-661-9992.