We Offer Fit-For-Duty Physicals by Appointment!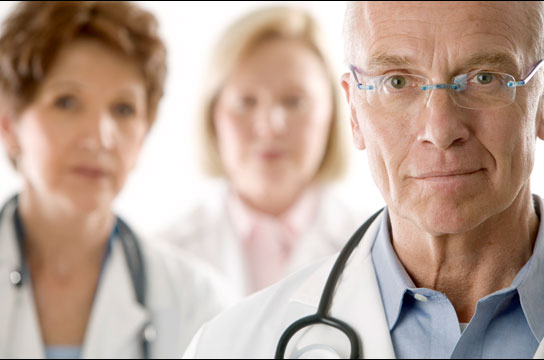 One of the first steps in making a new hire is ensuring that your prospective employee has the skills and experience to do the job. Most retail and clerical jobs don't require much physical labor, and all that you'll need to do is schedule a pre-employment drug test and a background check. But if it's a physically demanding job that routinely requires lifting and moving heavy objects, a fit-for-duty examination will help you determine if the new hire is physically capable of doing the work. It's also good to identify and document old injuries to protect yourself in the unlikely event of a future workers' compensation insurance claim.
If you have any questions about pre-employment physicals, our team at First Choice is here to help. We offer physicals, pre-employment drug screenings, and every conceivable laboratory test and procedure at our Little Rock facility, and we can help you schedule an appointment in just a few minutes. We keep a Medical Review Officer (MRO) on staff to interpret and verify all test results, and you can always count on quick and accurate results. We can also assist you with respirator fit, pulmonary function tests, medical clearances, audiograms, blood draws, and other pre-employment testing services as needed. Give us a call to learn more or to make an appointment for any of the following exams:
DOT physicals-You can send your drivers to us for DOT physical exams, and we'll do everything possible to issue a 2-year card if at all possible. We can typically deliver same-day results, and our physicians will never order any unnecessary tests.
Fit-for-Duty or NON-DOT Physicals-In addition to making sure that your new hire is physically capable of performing for the job, a fit-for-duty exam is also an effective way to document old injuries. In the event of a workplace accident or a workers' compensation claim, a fit-for-duty exam protects your exposure to frivolous claims unrelated to the accident.
FAA Flight Physicals-We offer FAA-approved Flight Physicals for commercial pilots, and we're only a few minutes away from Little Rock National Airport (LIT). Pilots appreciate Dr. Jim Bryan's courtesy and professionalism, and we guarantee timely and accurate results.
For more information, or to schedule an appointment, contact us online or at 501-661-9992.