Interested in creating a random drug testing program? First Choice can help!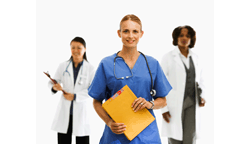 Pre-employment drug screening is a good way to ensure that you're hiring drug-free employees, and companies have a fiduciary duty to protect their assets. Managers and business owners need to keep their employees honest, and a random drug testing program is a good way to keep illegal drugs out of the workplace. You have a big responsibility to your company's stakeholders, and you want to make sure that your testing procedures are clear and consistently followed. You also have to ensure that each employee has an equal and independent chance to be selected for testing in a completely unbiased and nondiscriminatory manner.
First Choice is here to help when you're interested in creating a random screening program at your workplace. We offer discreet and confidential drug screening services at our Little Rock laboratory, and we keep a Medical Review Officer (MRO) on staff to verify the accuracy of all test results. We'll help you create a drug-free workplace policy and manage all of your testing procedures.
We'll send you quarterly reminders to update your employee rosters, and we'll make sure that your database stays current for our random management generation software. We'll send you notifications each time that we perform a quarterly draw, as well as detailed instructions for your selected donors when it's time for them to submit for testing. You'll have quick and accurate results right away, and we maintain detailed records in the event that you're ever audited by DOT or any other agency. If you're managing a transportation company, we also offer DOT-compliant random testing management services. We also offer consortium testing pool membership if you only have a few drivers.
Illicit drug use has been plaguing the American workplace for decades, and there seems to be no end in sight. Illegal drug users tend to miss more work, and they're far more likely to be involved in workplace accidents. You can't afford to take any chances as a manager or a small business owner, and we'll help you run a discreet and confidential testing program for your company.
For more information about random drug screening management services, contact us online or at 501-661-9992.