How To Meet Workers' Compensation Requirements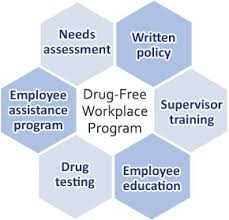 You have a responsibility as an employer to provide a safe working environment at all times. This means training your employees in safety procedures and scheduling fitness for duty examinations for each new hire. You will also need an additional examination before an employee returns to work after an accident. The examination evaluates whether the employee is up to the job, and confirms that he or she can meet all of the job's physical requirements without risking injury to themselves or to others.
In addition to providing drug and alcohol testing services, First Choice offers fitness for duty examinations by appointment. All of our testing services and physicals take place in a confidential and professional environment, and our commitment to legendary service is second to none. Here's a little information about how workers' compensation can protect your investment in both your business and your employees, and a few common questions about the legal requirements.
What is a Safe Working Environment?-The Occupational Safety and Health Act of 1970 was created to protect employees from unsafe working conditions, and it guarantees your employees the right to a safe working environment. As an employer, this means making good hiring decisions and retaining suitable employees. Your employees are agents of your company, and you have a fiduciary duty to your company and its stakeholders. Negligent hiring or continuing the employment of an unsuitable employee is an actionable offense.
What is Workers' Compensation Insurance?-Workers' compensation insurance provides cash benefits and/or medical care for workers who are injured or become ill as a direct result of their job. Workers' compensation insurance protects your business from lost productivity, hiring drug free and fit employees saves you money on your worker's compensation insurance premiums.
Fitness for Duty Examinations-In addition to ensuring that new hires are physically capable of performing the job, fit for duty exams also help you document prior injuries to protect yourself from being forced to pay erroneous or inflated claims. You will need to schedule an additional exam to clear your employee for a return to work after an accident.
For more information, or to schedule an appointment for a fit for duty exam, contact us online, or at 501-661-9992.