First Choice Can Help You Run A Random Drug Testing Program That Really Works!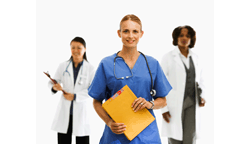 Random workplace drug testing might seem a little distasteful to us. After all, we hire good people and expect them to succeed. They also have a right to privacy after working hours. Unfortunately, illegal drug use isn't just limited to sketchy people who look the part. The specter of drug abuse is so deeply systematic that we're virtually powerless to stop it. Whatever the case may be, we still have a fiduciary duty to protect our employees and our stakeholders.
First Choice is a full-service drug TPA that offers any lab test that you require, and we can help you with all of your drug testing needs. We offer discreet and confidential pre-employment screening at our Little Rock facility, and keep a Medical Review Officer on staff to verify the accuracy of all test results. You'll have quick and accurate results right away so that you can put your new hires to work right away.
Operating a random screening program is an additional layer of security for employees in high-stakes occupations. Illegal drug users are more likely to steal or be involved in workplace accidents, and a random testing program is a good way to keep everyone honest. Each employee should have an equal and independent chance to be selected in a completely unbiased and nondiscriminatory manner. We also offer DOT-compliant random testing management services for transportation companies. If you're a smaller company that only has a few drivers we also offer consortium testing pool membership.
Our random testing management clients all receive quarterly reminders to update their employee rosters so that we can maintain a current database for our random management generation software. You'll be notified of our quarterly draws and instructions and reminders to make sure that your donors know when they need to submit for testing. You'll receive your results as soon as they come in and we'll maintain detailed records in case you're ever audited by DOT or any other agency.
Drug abuse leads to premature deaths, and it tears families apart. First Choice is here to help you protect your employees and your clients and maintain a safe and drug-free workplace. For more information on random drug screening management services contact us online, or at 501-661-9992.