First Choice Is Here To Save You Money On Workers Compensation!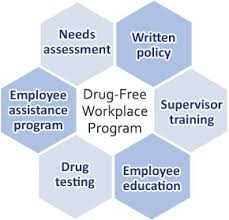 Worker's compensation insurance is an important part of ensuring a safe working environment. It provides relief to workers who are involved in workplace accidents, and it protects your business from lost productivity. But worker's compensation claims are expensive, and as an employer you owe it to yourself to make sure that your employees are physically up to the job.
First Choice offers almost every conceivable check; employment credit check, employment and education verification, workers comp check, OIG (Office of Inspector General) checks, DOT checks, and more. We also offer worker's compensation "fit for duty" exams. Before you hire a new employee or allow an employee to return to work after an accident, you want to know about any injuries or ailments that may interfere with your employees' job performance.
A Fitness for Duty exam is a medical examination that determines whether the employee is able to perform the job after a work injury. They're a common tool utilized by employers to protect their investment in their employees and make sure that they aren't a significant risk to the health and safety of others.Documenting prior injuries protect you and your company in the event of a future workers comp claim, and it will also help you save money on your worker's compensation insurance premiums.
Your employees are an important asset to your organization, and the Occupational Safety and Health Act of 1970 guarantees your employees the right to a safe working environment. Your employees are designees of your company, and negligent hiring or continuing the employment of an unsuitable employee is an actionable offense. But we will ensure that you are in compliance with all workplace safety rules and regulations.
All of our examinations are conducted in a comfortable and professional manner, and we offer industry leading turnaround on all testing results. We have a Medical Review Officer on staff to confirm all lab results, and we guarantee your satisfaction on all of our confidential testing services.
For more information, or to schedule a fit for duty exam, contact us online, or at 501-661-9992.