Want to tighten things up with your random drug testing program? We can help!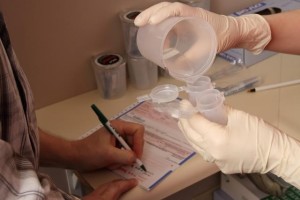 Drug abuse is an epidemic in our society with no end in sight. It leads to premature deaths, and it tears families apart. As an employer, you have a fiduciary responsibility to your employees and your clients to maintain a safe and drug-free workplace. Employees under the influence of drugs are statistically more likely to miss work, steal, or be involved in a workplace accident. A pre-employment screening is standard procedure for most high stakes jobs, and a random screening program is an effective way to protect your investment in your employees on a long-term basis. Many companies also provide health care benefits and assistance for employees who are struggling with drug and alcohol programs.
Operating a random screening program isn't difficult, but there are requirements that must be followed to ensure compliance for certain industries. It's also important to make sure that each employee has an equal and independent chance to be selected in a completely unbiased and nondiscriminatory manner. With so much at stake, the last thing you want is to get distracted and lose track of your testing program. That's where we come in!
Our team at First Choice offers random testing management services that can meet all DOT Requirements. If you are a smaller company with a few drivers we offer consortium testing pool membership or stand-alone pools for larger companies.
When you participate in our random testing management system you will receive quarterly reminders to update your employee roster so that we can add them to our database and run them through our random management generation software. You'll be notified of our quarterly draws and receive reminders to send in your donors for testing. You'll receive your testing results as soon as they come in and we'll maintain detailed records in case you're ever subjected to a DOT audit.
We also offer NON-DOT random testing management. We'll help you customize your testing program to fit your needs and your budget and make sure you meet all compliance requirements for your industry.
For more information on random drug screening management services contact us online at this link, or at 501-661-9992.