Need to Train Your Staff on Testing Procedures? Call First Choice!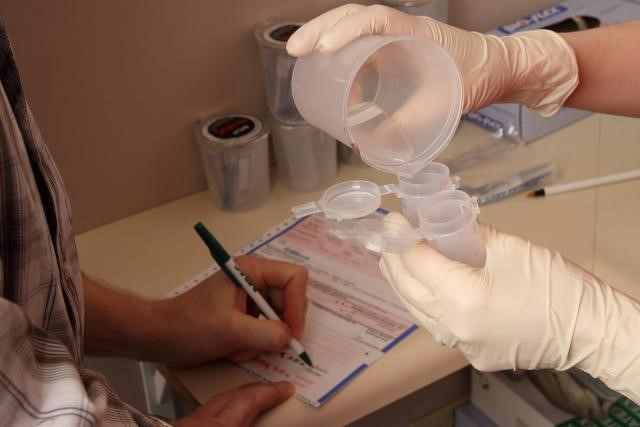 Have you considered implementing an in-house drug testing program at your company? There are several great advantages. You won't have to send your new hires to a separate facility for testing, and you can get fast results. And the good news is that starting a new testing program is easier than you think!
At First Choice we're best known for offering discreet and confidential pre-employment physicals and drug screenings, and we can also train your staff! We have a Medical Review Officer (MRO) on staff, and we offer training onsite or online.Whether you need to train your staff for specimen collection, reasonable suspicion training, or any other drug or alcohol related certifications, we're here to help. Here's a quick look at a couple of our most popular training programs.
Specimen Collector Training-At our Little Rock Clinic, we offer training to collect urine, saliva, hair, and nail specimens. We'll walk your staff members through all of the procedures and policies, and provide them all of the resources they need to get started right away. We also offer urine collector training that will meet the requirements for Federal DOT testing.
Supervisory Training-According to 49 CFR 382.603, driver supervisors must receive at least 60 minutes each of training on both alcohol and controlled substance use. This training is known as reasonable suspicion training, and is commonly required by supervisors for trucking and transportation companies, airlines, and the railroad industry.
After completion of the training, your supervisors will be in full compliance with the federal reasonable suspicion training requirements. They will have all the knowledge that they need to confidently make reasonable suspicion determinations and take the necessary steps to keep your company protected. Our training is available both in person and online, and we can also customize training to meet your specific company policies. Unlimited online training is available free of charge for our clients.
Feel free to contact us at any time when you have questions about our collector and supervisor training programs . Our programs are designed for success and our commitment to customer satisfaction is second to none! For more information contact us online or at 501-661-9992.