When it comes to hiring, what you don't know can hurt you!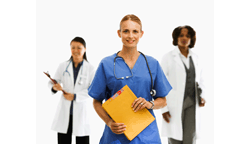 At First Choice, we offer almost every conceivable check; employment credit check, employment and education verification, workers comp check, OIG (Office of Inspector General) checks, DOT checks, and more. All of our testing is done in a clean and safe environment by professional technicians, and we guarantee that you will receive quick and accurate results right away.
Most of our clients perform pre-employment and random screenings for insurance purposes, or because of company policies. It's something that all current and prospective employees agree to as a condition of employment, and so common that most people don't question why it's important. But it is very important for the following reasons:
Illegal drug users are statistically more likely to be tardy and absent from work-Everyone needs sick days, and many things come up that make us late to work. Drug users are some of the most habitual offenders. They might not necessarily be sleeping off hangovers every morning, but the numbers don't lie when it comes to a higher likelihood of absenteeism.
Illegal drug users are statistically more likely to steal-A drug user might not steal money out of the register to pay off a dealer, but there is a very high correlation between illicit drug use and workplace theft that can't be ignored.
Illegal drug users are statistically more likely to be involved in a workplace accident-Most drug users wander among their co-workers undetected. They look like other people, and are practiced in hiding the effects of their habit. Some are better than others, but many can go for years without getting caught. Many also choose to show up to work sleep deprived and hungover. Drug and alcohol abuse either directly or indirectly contributes to almost ⅔ of all workplace accidents.
For more information, or to schedule an appointment, contact us online, or at 501-661-9992. All of our testing is performed by technicians and physicians that are committed to professionalism and great customer service, and we offer industry leading turnaround times on all testing results.