Have questions about Drug Testing Procedures? We can help!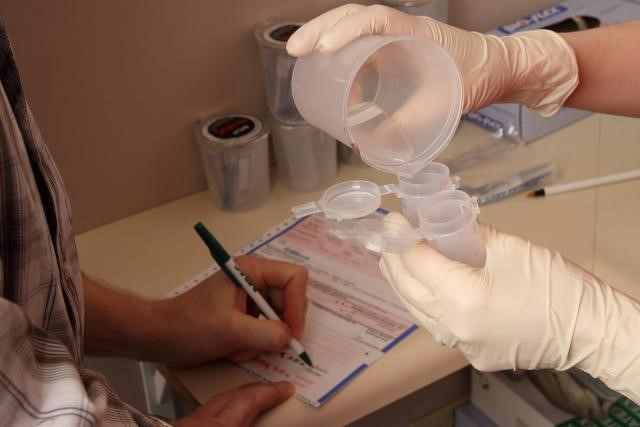 Congratulations! After an extensive interview process, you have been offered a great new job and they need you right away. All that's left to do is complete all of your paperwork with human resources, and schedule your pre-employment drug screening. We realize that you might be a little nervous about the process and don't know what to expect, but this is normal. If you don't have anything to hide, you don't have anything to worry about, and our staff are well trained and committed to excellence in professionalism and customer service. Feel free to ask any questions that you may have at any time, and they will be happy to help.
Please bring your picture ID to your appointment, and you will be asked to sign a consent form. Children are not allowed in the testing area, and if at all possible we recommend not bringing your children. If you must, they must be accompanied at all times.
In most cases it will take 15 minutes or less to complete testing, but our busiest times tend to be during the lunch period between 11am to 1:30pm, so your expected wait time could be longer during those hours. No food or drink is allowed in the office and if you cannot void you are restricted to 8 ounces of water every 30 minutes so please come well hydrated and ready to void.
If you're not ready to void we recommend you do not enter the clinic, because once you enter and check in the testing process is considered started. If you leave the clinic (for any reason) without providing a specimen the collector will accept is considered a refusal to test with the same consequences as a positive test result. We close promptly at 5pm, and if you are unable to produce a specimen our collector will accept by 5pm you MAY be subject to overtime fees if our staff waits on you to void.
Please refer to our FAQ page for answers to other common questions, and if you don't find your answer there, please contact us online at this link , or at 501-661-9992.