Know Your Potential Employees Before it's Too Late!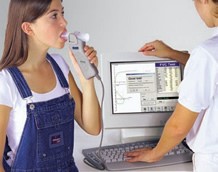 There's no doubting that the workplace is changing in many different ways. We are all adapting to a culture of heightened safety and cleanliness standards, and the workplace of the future can't afford to leave anything to chance. We've already experienced how crippling that it can be to experience a confirmed Covid exposure, and with so much at stake you can't take any chances. Operating a drug free workplace is a very effective way to protect your interests.
At First Choice, We can handle every aspect of your drug testing needs. We offer both instant testing and lab based testing through SAMHSA certified labs. Although urine is the specimen most often tested we also offer hair, saliva, nails, and blood testing. All of our testing is performed confidentially by a team of trained professionals, and we offer industry leading turnaround time on all lab results. We offer both NON-DOT testing and DOT testing, and can administer testing at our Little Rock location or on your job site.
At First Choice, we offer "in house" MRO services with physicians on call to ensure that the strictest testing and reporting protocols are consistently followed. We have SAMHSA certified labs for testing, and computer generated random management services with results delivered to your company's Designated Employee Representative (DER) via fax or email.
In addition to drug and alcohol testing, we can also perform almost every conceivable check; employment credit check, employment and education verification, workers comp check, OIG (Office of Inspector General) checks, DOT checks, and more. We monitor all public records reporting, criminal records databases, public filings and other pertinent data to leave no stone unturned. In the information age, it is very difficult for people to hide aspects of their personal history, and we leave no stone unturned to make sure that you can make informed decisions about your prospective employees. The stakes have never been higher, and our team is here to make sure that you keep your employees and customers safe!
For more information, or to schedule an appointment, contact us online, or at 501-661-9992.