Advantages of First Choice: Why Choose Us?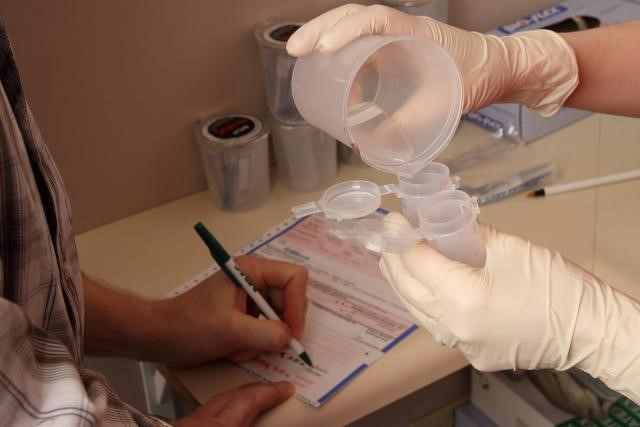 As a business owner or human resources professional, you owe it to your stakeholders to maintain a safe working environment at all times. People who use recreational drugs and alcohol irresponsibly are not all bad people, but it's a standard procedure at most workplaces to deny or terminate employment to individuals who test positive. It's not unfair or a judgment call, either; statistically, people who abuse alcohol or recreational drugs are more likely to struggle with punctuality and absenteeism, and far more likely to subject themselves and others to a workplace accident. By making it a standard indisputable policy which is disclosed when the job is advertised, you're never forced to debate the ethics of your decision.
At First Choice, we know all of the ins and outs of testing, and are always a phone call away when you have questions. We can test your current or prospective employees in our facility, or directly on your jobsite, and understand all of the regulations for DOT testing. Here are just a few of the reasons why First Choice should be your sole provider of drug and alcohol screening:
Full range of services-we offer almost every conceivable check; employment credit check, employment and education verification, workers comp check, OIG (Office of Inspector General) checks, DOT checks, and more. We won't order tests that you don't need, and will make sure that we order the ones that you do.
Professional testing in a secure environment-Our facility is conveniently located in south Little Rock, and offers easy parking and quick turnaround times. Our staff are courteous and professional, and will see to it that all testing is handled confidentially.
Rapid and accurate results-We can evaluate most test results in house, and will forward them to you or your human resources department as soon as they come in. We will also make sure that you understand all of the results, and will answer any questions that you may have at any time.
For more information, or to schedule an appointment, contact us online, or at 501-661-9992. Our commitment to customer service is second to none, and your satisfaction is always guaranteed!