How We Can Help You Reduce Worker's Comp by 5%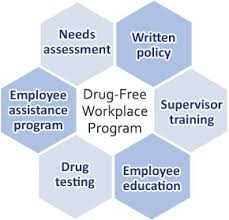 Most people spend about a third of their lives each day at work, and the jobs that they have is more than just a way to earn money. Most jobs that are worth having are staffed with passionate workers who want to do them well, and the workplace is where they go each day to practice their trade. That's why it's so important to you're your employees comfortable and safe. You also have a fiduciary responsibility to protect your business from lost productivity and expensive worker's compensation claims.
When it comes to saving money on worker's compensation, the best defense is often a good offense. Training and workplace safety go hand and hand, and most workplace injuries are caused by employees acting negligently or using workplace assets improperly. You should also know if you are inheriting any former injuries or ailments that may interfere with your employees' job performance. An injury or an ailment should never exclude someone from being hired, and shouldn't lead to the termination of employment. But forewarned is forearmed, and our team at First Choice is here to help you protect your business from expensive claims.
We are well known for offering Arkansas' leading selection of drug and alcohol screening services, but did you know that we also offer fit for duty exams? Documenting prior injuries is the best way to protect your company in the event of a future workers comp claim, and helps you to determine if your applicant has the ability to perform his/her duties. In the event of a future claim, you will be able to document your due diligence, and save money on insurance premiums.
At First Choice, we offer almost every conceivable check; employment credit check, employment and education verification, workers comp check, OIG (Office of Inspector General) checks, DOT checks, and more. All of our testing is performed by technicians and physicians that are committed to professionalism and great customer service, and we offer industry leading turnaround times on all testing results.
For more information, or to schedule an appointment, contact us online, or at 501-661-9992.