Reliable 24/7/365 Drug Testing Service? Yup!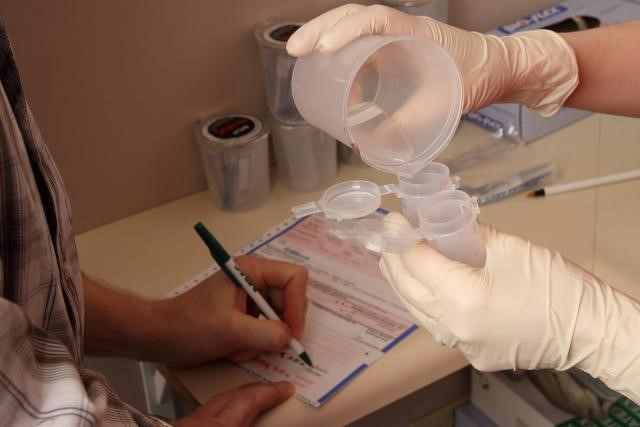 Workplace accidents are always inconvenient and unexpected. They also have a tendency of occurring at unusual times. As an employer, you have an obligation to perform all necessary due diligence to protect your company from exposure to liability in worker's compensation claims. You have to confirm that your employee's accident wasn't caused by them being under the influence of controlled substances or alcohol. The standard protocol is to drug/alcohol test the employee right away.
First Choice is Arkansas' most trusted provider of workplace physicals and drug screenings. We offer "in house" MRO services, SAMHSA certified labs for testing, and computer generated random management services. Results will be reported in a timely manner to your company's Designated Employee Representative (DER) via fax or email, and we perform all necessary rigor to ensure accuracy in the procedures. Employees can be tested in our Little Rock Facility, or we can come to you. We have collection sites within 30 miles of your location that your employees can utilize for Pre-Employment, random, post-accident, and reasonable suspicion testing. In addition to these we offer almost every conceivable Background Check; employment credit check, employment and education verification, workers comp check, OIG (Office of Inspector General) checks, DOT checks, and more.
If you need a test in the Central Arkansas area call us right now, our collectors respond immediately to all calls day or night! For after hours emergency service, all you have to do is call our office number (501) 661-9992 and press option 2. You will be connected to the First Choice Drug Testing employee on call, and will be able to coordinate testing immediately. Our team members are the most professional and customer focused in the business, and always available to answer questions.
Other services include; health fairs, background checks, DNA paternity testing, blood draws for medical test, TB skin test & flu shots. We also sell instant testing devices and offer training for those clients who do their own testing. Just let us know which tests that you require, and we'll take care of the rest!
For more information, or to schedule an appointment, contact us online, or at 501-661-9992.