A Quick Glance at Types of Drug Tests by First Choice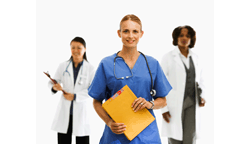 The war on drug and alcohol abuse continues to rage on, and in spite of our best efforts to encourage people to use alcohol responsibly, its abuse is rampant. And an increasing amount of people are turning to illegal recreational drugs as a social stimulant, and often a coping mechanism for life's challenges. Drug and alcohol abuse has long-term health consequences for the abusers, tears families apart, and can often lead to legal problems due to bad decision making while under the influence. As an employer, you have a fiduciary responsibility to your business to keep drugs and alcohol out of the workplace.
Our team at First Choice is always a phone call away when you need accurate drug and alcohol testing performed in a confidential and professional setting. We can handle every aspect of your drug testing needs, and offer both instant testing and lab based testing through SAMHSA certified labs. We offer same day testing in our Little Rock facility, and can also perform testing onsite. Just let us know what you need, and we'll help you select the right battery of tests for your needs and budget.
The most common type of testing performed for employers is urine testing, but we also offer hair, saliva, nails, and blood testing. Alcohol is one of the most abused substances in the workplace and we can perform discreet and confidential alcohol testing using our DOT certified breath alcohol analyzers. Alcohol can also be tested using saliva, urine, blood, nails or hair. Virtually any drug metabolite can be tested for including synthetic marijuana, commonly referred to as K2 and bath salts.
In the transportation industry, different standards apply. Most employers utilize pre-employment testing and random testing, as well as instant . But for operators of commercial vehicles, additional standards apply. We understand and work with the DOT testing regulations every day and can help you navigate the rules. Your testing results will be accurate, and reported in a timely manner to your company's Designated Employee Representative (DER) via fax or email.
In addition to these we offer almost every conceivable check; employment credit check, employment and education verification, workers comp check, OID (Office of Inspector General) checks, DOT checks, and more. For more information, or to schedule an appointment, contact us online, or at 501-661-9992.