Protect Your Business with Background Checks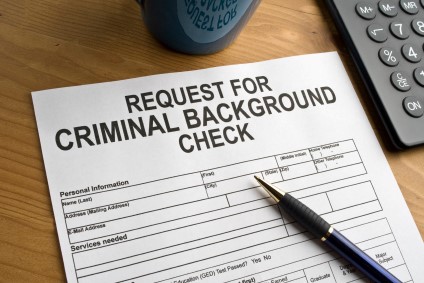 Whether your business has 10 employees or 10,000, you depend on them to run your entire operation. In order to run an effective business, you have to give the members of your team the tools and access that they need to do their jobs. They are often entrusted with sensitive information, access to company assets, and keys to the building. And they are also the face of your company when dealing with customers and people in the community. With so much at stake, you owe it to yourself to maintain a "trust, but verify" policy with all existing personnel and new hires.
First Choice is Arkansas' most trusted provider of confidential drug and alcohol screenings, and we offer the full range of testing services at our Little Rock testing facility, or on your jobsite. We offer pre-employment and random drug screenings, DOT physicals, and numerous background tests to help you protect your company and your customers. Our most common background checks are:
Nationwide Instant Criminal All Names-One of the most standard pre-employment background checks that we offer is a nationwide search for criminal records. With a Social Security number, we are able to access and search 300 million criminal records from counties, Department of Corrections (DOC), Administration of the Court (AOC), and state sex offender registries covering 49 states and Washington, DC, Guam, and Puerto Rico. We also search for aliases, and potential connections to terrorism.
County Court Criminal Record Searches-courtroom proceedings are publicly searchable, but sometimes you need to determine where to search. We can access felony and misdemeanor county court criminal records from county courts located in over 3100 counties nationwide, as well as all legally reportable felony and misdemeanor conviction records, pending cases and non-conviction records.
Motor Vehicle Records (MVR)-You are always exposed to the possibility of huge civil liabilities each and every time your employees get behind the wheel of a company vehicle. That's why it's so important to access and monitor their current driving records, from minor traffic violations all the way up to felonious driving and DWI convictions. We can access current driving records for all 50 states, as well as researching older records as needed.
In addition to these we offer almost every conceivable check; employment credit check, employment and education verification, workers comp check, OID (Office of Inspector General) checks, DOT checks, and more. For more information, or to schedule an appointment, contact us online, or at 501-661-9992.