Five Reasons to Use First Choice for Drug Testing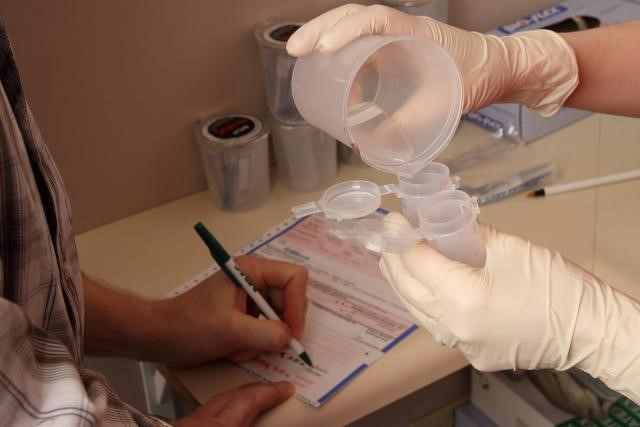 First Choice offers the full range of discreet and accurate drug and alcohol testing services for employers, and we understand the importance of delivering accurate verifiable results in a timely manner. Whether it's pre-employment screening, worker's compensation claims, or a random testing program, we offer testing in our Little Rock facility, or onsite. We also offer other background checks such as pre-employment credit check, employment and education verification, workers comp check, OIG (Office of Inspector General) checks, DOT checks. Contact us at any time, and we can guide you through the protocols that you will need to to ensure compliance and fiduciary responsibilities through a testing program.
We believe that when it comes to current and prospective employees, a "trust, but verify" policy is best. It's unfortunate that all employees must be subjected to testing because of a small number of people who make poor decisions, but you really can't afford to take chances with so much at stake. Here is why our clients continue to place their trust in First Choice:
Professionalism-We have an MRO on staff to monitor compliance with all testing and reporting protocols, and our team members are extensively trained in all daily operations.
Fast and accurate results-We offer instant results for many tests, and timely turnaround on all other testing. Your reporting data will always be accurate, and technical data will be presented in layman's terms.
Full Service Testing Services-We offer almost every conceivable drug test available, and can help you select the right ones for your testing program. We will also design an easy to follow implementation schedule.
Peace of Mind-As a manager or business owner, you'll always know that you're doing the right thing by keeping drugs out of the workplace, and refusing to offer or maintain employment for individuals who use recreational drugs at home.
Service after the sale-Most of our relationships with our customers are ongoing, and we're always a phone call away when you have questions about any previous or future testing or results. We work for you, and our commitment to legendary service is second to none!
For more information, or to schedule an appointment, contact us online, or at 501-661-9992.