DOT Testing: Drug Testing & Physicals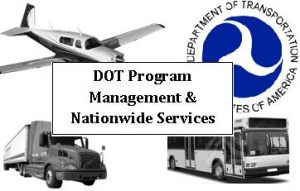 Physical distribution is important for most commercial and industrial operations. Because of local and over-the-road shipping and delivery, the world has become a much smaller place. It's important for companies to own and maintain a fleet of quality vehicles, and even more important to hire drivers who will operate them safely. A standard component of hiring commercial drivers is ordering a DOT physical exam along with a drug test to confirm that they are drug free, and that they meet all of the physical requirements to complete the daily responsibilities of the job. Urinalysis is also a standard component of the exams to test for health problems that could affect their abilities to operate a truck or commercial vehicle safely.
Our team at First Choice is always available to meet your requirements for DOT drug testing and physicals. We are familiar with all regulatory standards, and will advise you on the proper battery of tests to ensure full compliance in a timely manner. Our physicians and medical staff are committed to customer service and professionalism, and will never order any testing that isn't absolutely necessary. We offer industry-leading turnaround times on all tests performed, and will report all results to your company's Designated Employee Representative (DER) via fax or email right away. In fact, we offer the full range of drug and alcohol testing services.
The DOT Physical is required for CDL drivers, and we work hard to get your drivers a 2-year card if at all possible. The physical includes testing for vision, hearing, blood pressure, and cardiovascular health in addition to the drug testing component if ordered. We will also identify any medications or pre-existing health conditions which could adversely affect performance. In some cases, medical cards may only be issued for less than 2 years if medical conditions dictate so. Physicals are offered by appointment only, but we can usually offer same-day service. We also offer onsite service if you need multiple physicals.
We also offer NON-DOT Fit-for-Duty Physicals. These physicals can help you protect your company by documenting prior injuries or ailments that may interfere with daily responsibilities of the job. It's a small investment that can save you a lot of money in the event of a future workers' comp claim.
For more information, or to schedule an appointment, contact us online, or at 501-661-9992.