Does Your Company Have Drug Testing Procedures?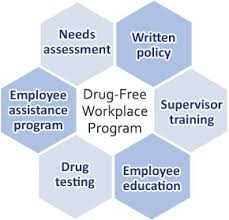 The modern workplace often comes with certain hazards, and one of the most important ways to reduce exposure to accidents and other liability is to implement rigorous safety procedures. Unfortunately, recreational drug use is currently as popular as ever. In addition to the obviously increased risk of workplace accidents, illicit drug use can lead to other problems, such as declining productivity, excessive tardiness and absenteeism, and increased turnover. That's why it is important to institute drug screening procedures. Participation in the Arkansas Voluntary Drug-Free Workplace Program qualifies you for a 5% discount on your workers' compensation insurance premium. Participation in this program requires a pre-employment drug testing, post-accident drug and alcohol testing, and testing if there is reasonable suspicion of use. Many companies also institute random screenings in an effort to ensure consistent employee compliance.
First Choice has been in operation since 2006, and we're available for all of your drug and alcohol testing needs. Our physicians and medical staff offer instant testing and lab based testing through SAMHSA certified labs in a courteous, professional environment. You'll have results delivered to you right away through fax or email, as well as a detailed explanation of how to interpret the results. Urine testing is the most common specimen tested; we can also test hair, saliva, nails, and blood. Alcohol is one of the most abused substances and we perform alcohol testing using our DOT evidential breath testing devices. Alcohol use can also be tested using saliva, urine, blood, nails or hair. Virtually any drug metabolite can be tested for including synthetic marijuana, commonly referred to as K2 and bath salts. Results from lab tests are typically reported in 24-72 hours, and within hours for urine and saliva tests Negative results from instant testing are reported immediately.
We offer virtually every type of drug and alcohol testing that's available, and flexible scheduling. We offer on-site testing by appointment, in clinic testing is walk in and no appointment is necessary. We can almost always schedule a test on the same day. Contact us any time, and we'll help you decide the testing procedures that are the best fit for your company's needs.
For more information, or to schedule an appointment, contact us online, or at 501-661-9992.