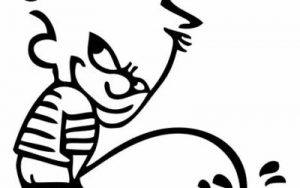 We recently received a call from a client informing us of an individual coming to take a drug test. This individual had failed a drug test in the past and his employer gave him a second chance a few weeks later. If he could pass this one, he could get his job back. There was only one catch though…this drug test had to be directly observed.
When the donor arrived, a First Choice employee took him to the collection room to begin the process. As the collector was observing the drug test, he saw the donor hiding a small bottle of urine in one hand. He squirted the urine into the cup, playing it off as his own urine. Doing an observed collection isn't comfortable for anyone involved, but its just part of the job. Luckily, our collectors don't cut corners and we make sure that directly observed collections are DIRECTLY observed. We didn't accept the specimen, and the donor decided to leave.
A few weeks later, we received another call from the same client letting us know that the same individual was getting another chance to pass a drug test. This collection also had to be directly observed. The same First Choice Employee once again took the donor to the collection room for a directly observed drug test. When the donor entered the restroom and the process began, our collector thought something was "off" and things just didn't look right to him. The vigilant collector asked the donor to lift up his shirt, and when the donor obliged, he saw a high white waistband under his pants. The collector then asked him to completely drop his pants, exposing a whizzinator. A whizzinator is a prosthetic specifically designed to look like male genitalia with a cavity that stores synthetic urine and keeps it at the right temperature. These devices come in a variety of colors, and look like the real deal! They cost anywhere from $80-$300 and beyond. We instructed him to remove the device, and we gave him a trash bag to store it in. He sat in the waiting room for a while with his contraband in a trash bag, and decided to leave without trying again. Another cheater busted!